Earn a degree in Direct Entry Midwifery through our MEAC Accredited college without walls.
Our self-paced, flexible, apprenticeship-based programs are adaptable to the needs of the individual student or preceptor.
Students study in their own community or create a study plan that allows them to travel to other cities or countries.

Comprehensive academic and clinical program prepares students for state licensure and/or national certification.
Start Today!
Students begin their program whenever they are ready with our Rolling Enrollment January to October.
Our program supports both students in one-on-one apprenticeships and students in larger group study placements.
Applicable transfer credits accepted from accredited colleges.
NCM's ASM (Associate of Science in Midwifery) is our program that actually teaches midwifery and prepares students for state licensure and/or national certification.
NCM's BSM is a Bridge program has midwifery certification or licensure as a prerequisite.
Please note: We are currently unable to accept applications from students in several states- Please click here to see our State Status list
About NCM
Board of Directors
Faculty Advisory Board
Staff
Introduction to the National College of Midwifery
NCM is a non-profit 501.c.3
Founders                                                                                       
The National College of Midwifery was founded in 1989 by Elizabeth Gilmore, and the New Mexico Midwives Association and the Northern New Mexico Midwifery Center under the name The New Mexico College of Midwifery.  
Accreditation and Licensure
NCM is nationally accredited by MEAC, The Midwifery Education Accreditation Council, a small, private accrediting agency recognized by the US Department of Education. MEAC, USDE
NCM is licensed as a Postsecondary Institution by the New Mexico Higher Education Department, 2044 Galisteo, Santa Fe, NM 87505 Phone: 505.476.8400
NCM is an Institutional Participant in the SARA Initiative: http://www.nc-sara.org/files/docs/SARA%20institution%20member%20list%20-%20110215.pdf

Mission
The Mission of the National College of Midwifery is to provide aspiring direct-entry midwives with access to superlative clinical and didactic education culminating in an accredited degree emphasizing maternal and infant risk-reduction.  The degree programs of the National College of Midwifery are implemented in diverse learning environments chosen by the student and the preceptor, from individual and group apprenticeships, to classroom settings, allowing for multiple approaches to learning while requiring a high degree of initiative and discipline from the student.
Objectives
To improve care for mothers and babies through midwifery education.
To provide a degree-granting, educational route for the training of midwives in their community setting in order to contain costs.
To provide accessible midwifery training to student midwives in any location and at any level of training under the guidance of an approved preceptor(s)
To promote community involvement and keep the student's family structure intact
To provide a core curriculum for each of the degrees offered
To provide an Associate of Science in Midwifery, a Bachelor of Science in Midwifery
To stimulate, encourage and reward research by midwifery practitioners
To provide courses and guidance to professional and state entities to fill expressed needs for specific courses or subject areas
To allow the student to choose her/his own preceptor(s) according to a mutually acceptable agreement based on College guidelines
To provide a faculty board made up of volunteers in the field of midwifery education and related disciplines for reviewing proposed research projects
To address the following concerns about midwifery apprenticeship nationally:

Consistency from preceptorship to preceptorship in academic content
Guidance for the preceptor and student through materials to be covered
Credibility for the academic program
Definition of Midwifery Apprenticeship

Midwifery Apprenticeship refers to learning midwifery from a fully licensed midwife (or other obstetrical practitioner approved in her/his jurisdiction) who guides the student through academic and clinical participation in the preceptor's practice setting at a mutually agreed upon pace.  The preceptor supervises the student's development of academic and clinical skills considered, by the national standards of the Midwives Alliance of North America (MANA) and the North American Registry of Midwives (NARM), to be the scope of midwifery care.  The student is primarily responsible for meeting the academic requirements, while the preceptor evaluates academic progress, offering or insuring that the student obtains any special classes in areas of specific importance or difficulty as agreed upon by student and preceptor.
Definition of Direct-Entry Midwifery (DEM)

A direct-entry midwife is distinct from the discipline of nursing.  A direct-entry midwife is a skilled and professional independent midwifery practitioner educated in the discipline of midwifery, trained to provide the Midwives Model of Care to healthy women and newborns throughout the childbearing cycle primarily in out-of-hospital settings.
College Governance
Student and Preceptor Participation in College Governance
Students and their preceptors are invited to attend the College's annual board meeting, which takes place in New Mexico, to provide feedback to the College and directly participate in directing the program.  Additional meetings are held throughout the year as necessary.  Agendas for the Annual Meeting are posted on the College's website.  Those unable to attend are encouraged to call, write, or email the College with their thoughts and opinions on agenda items or any other topics relating to the College.  In addition, feedback is solicited of graduates on surveys sent out by the administration.  Suggestions are further solicited from students and faculty on trimesterly Evaluation Forms.
Faculty
NCM does not have a campus and does not pay course instructors.  Preceptors are hired directly by their students.
Board of Directors
The Board of Directors is made up of members chosen at the annual meeting and consists of President, Vice President, Secretary and Treasurer.  They meet annually or more often as needed.
Current members
Ezra Depperman - President
Martha Andrew- Vice President
Mary Ann Baul – Treasurer
Jonathan Hill- Secretary
Carolina Nkouaga-Member

Faculty Advisory Board
The NCM Board shall create a Faculty Advisory Board which shall be composed of current and former NCM midwifery preceptors as well as interested individuals representing a variety of fields related to midwifery and maternity care who are widely known for their commitment to midwifery and the preservation of the normal process of childbearing.
Purpose:
• To provide NCM with consultation and support in the development of policies and programs;
• To lend stature to NCM by the individual's association with the school;
• To serve as reminders to NCM and the community of the worldwide support enjoyed by midwives;
• To provide NCM students, staff and Board with models and inspiration through the individual's work and publications.
Marcy Andrew, LM, CPM- President / Chief Executive Officer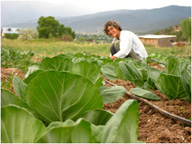 Moved by the compassion of my midwife Elizabeth Gilmore who cared for me as I gave birth at home in 1994, I was called to be a midwife when I was 23. I studied at the Northern New Mexico Midwifery Center and received my degree through the National College of Midwifery. Since then, I've attend births in the Philippines and in Guatemala and have worked as a midwife at the Northern New Mexico Birth Center and at Taos Midwifery. I've sat on the Board of Directors of the Midwifery Education Accreditation Council, the New Mexico Midwives Association, the Northern New Mexico Midwifery Center and Breath of My Heart Birthplace in Espanola.
It has always been an honor to be a midwife. Each birth I've attended has been a rare opportunity to revel in the diversity of life and the strength of the human spirit. Some of the most cherished moments of my life have been spent intimately sharing the universally sacred experience of birth with the families of cultures entirely different than my own.
Jessica Frechette-Gutfreund - Chief Academic Officer
Content 2
Cassaundra Jah - Chief Development Officer

In addition to a Bachelors and Masters of Science in Aerospace Engineering Cassaundra attained an Associate of Science degree in Midwifery from the National College of Midwifery in 2010. Cassaundra is a New Mexico licensed midwife (LM), Certified Professional Midwife (CPM) and an Internationally Board Certified Lactations Consultant (IBCLC). Ms. Jah runs a successful home birth midwifery and lactation practice in Central New Mexico. She is a current member on the NM LM Advisory Board, was a past co-chair of the New Mexico Midwives Association (NMMA), has authored two books, been interviewed on radio and TV, and is active in midwifery politics.
A surprising fact about Cassaundra is she holds a 2nd degree black belt in TaeKwonDo.
Anna Khamsamran - Chief Operations Officer

Anna Khamsamran is NCM's Chief Operations Officer and Registrar. She is responsible for overseeing NCM's office and all student and preceptor files, as well as for all NCM's administrative requirements. She spent over 18 years in Thailand as the managing director of a dive school and working as a scuba diving instructor. She holds certification as a PADI Master Instructor and in eleven other specialty ratings. She speaks Thai fluently and has intermediate skills in Spanish. Anna is trained in database development and created and manages NCM's database and website. She is an accomplished educator, artist and writer. An interesting fact ... Anna's mother, Elizabeth Gilmore delivered Anna's daughter in Thailand in 1992.
Aroonsri "Jang" Khamsamran - Office Administrator / Admissions Representative
Jang is filling in as our NCM's Admissions Representative and office administrator. She is supervised by the Chief of Operations and the Chief Academic Officer. She is responsible for various administrative functions, including mail processing, e-mails, phones, and admissions process, which involves the initial setup of student records, interaction with student applicants as well as preceptors.  She will also be helping to create our new curriculum database. Jang holds a BFA in Interdisciplinary Film and Digital Media from UNM. She is the granddaughter of Elizabeth Gilmore.
Clorinda Romero - Administrative Assistant
Bachelor of Business Administration-General Management
Anderson School of Management, University of New Mexico, Albuquerque, NM
.